Every now and again you may want to check your spam firewall to see how much spam is being blocked or to update your whitelists and blacklists. The steps below will guide you through logging in to your Spam Firewall area.
**Please note
- This is a different area than your webmail login.
1. Using the web browser of your choice, visit the Spam Filter login page,
https://spamfilter.hostmetro.com/
. After visiting the page you will be greeted by a login window that looks like the image below. You will use the full email address (
name@domain.com
) and password to access the firewall.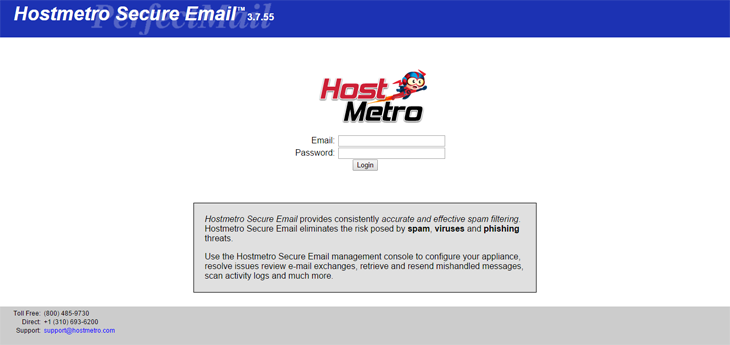 2. After successfully logging in you will be taken to the Activity page by default. This page will show you all of the activity that has been coming through the firewall to this specific email address, as well as what the firewall did with that email. The screen will look something like this, but may differ a bit depending on how much email you have received.